In face of a radical transformation of ways of dwelling with an increase of people who live in transit, housing policies and typologies have remained relatively inert. They perpetuate a system that might no longer fit the contemporary society. Through the domestication of a former bank and its step-by-step conversion into a house we raised the question, can the contemporary city, where such transits flow, offer new lexicons of hospitality that encompass the transitory? News of our occupation and research were sent to Venice through the newspaper Homeland.
Living Transitory
2014
co-curated with LIKEarchitects
commissioned by Pedro Campos Costa for Homeland, the official Portuguese representation at the 14th Venice Architecture Biennale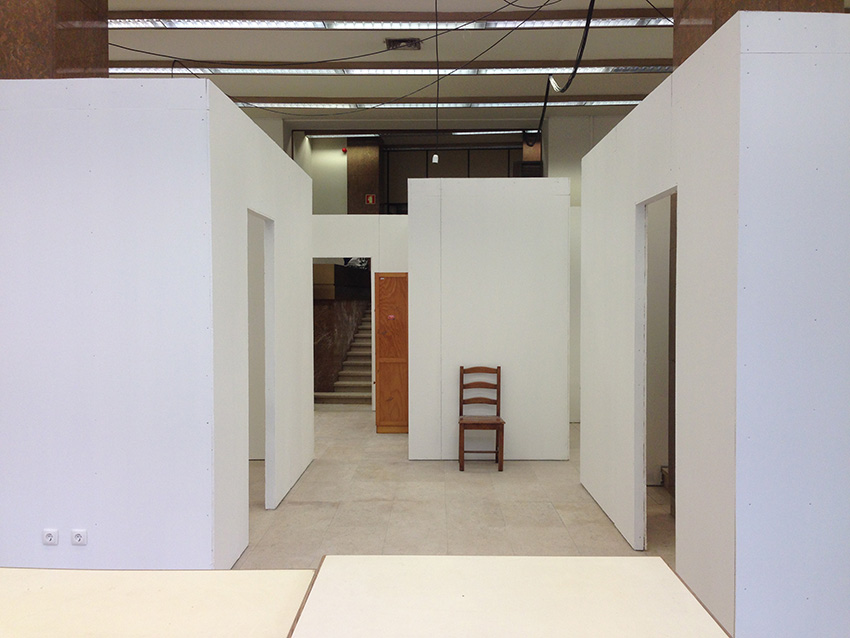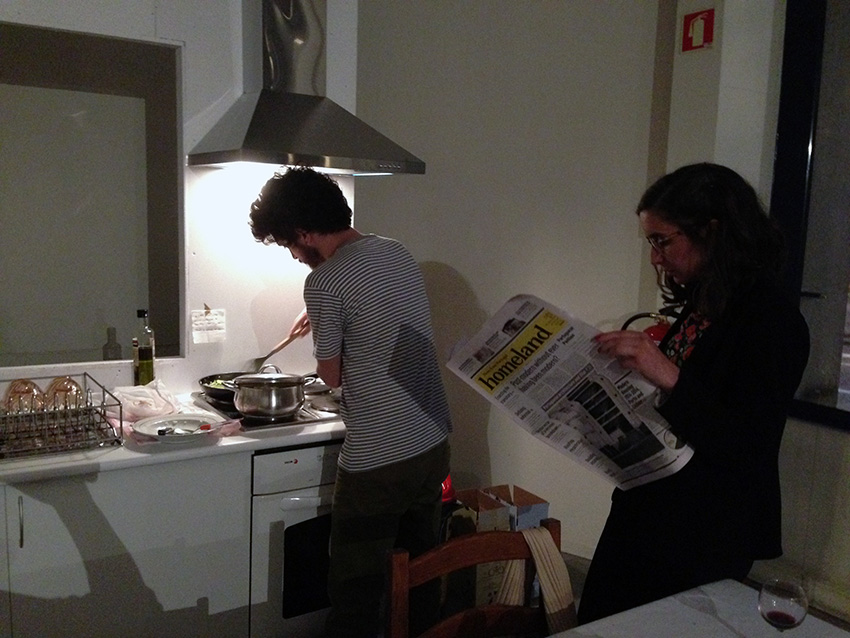 We lived in a former bank for one month and organised a daily programme of talks, lunches, dinners, screenings and outside visits to temporary houses.
All was compiled into a newspaper, distributed in Venice.