FICTION PRACTICE
Curated workshops & exhibition
Museu da Quinta de Santiago
Porto Design Biennale, 2019

With: Malique Mohamud and Marina Otero Verzier with Ibiye Camp, Dunne & Raby, Dani Admiss and Gillian Russell, Jan Boelen and Vera Sacchetti.

Through speculative design, Afro-surrealism, critical fabulations and re-edited pedagogies, key thinkers and curators of contemporary design explored the radical potential of fiction as a critical design tool. In this curatorial lab we imagined new relationships between objects and ideas, we designed other worlds, brought impossibilities to life, remixed histories and artifacts, disclosed parallel dimensions, invented critical fabulations, modelled ontological oddities. Each of the four workshops, with a different character, enacted a kind of institutional model — an archive, an assembly, a committee and a school. The results of the four workshops – led by key design thinkers and attended by over 30 young professionals – were first showcased in Porto at Museu da Quinta de Santiago and then in Eindhoven at Onomatopee.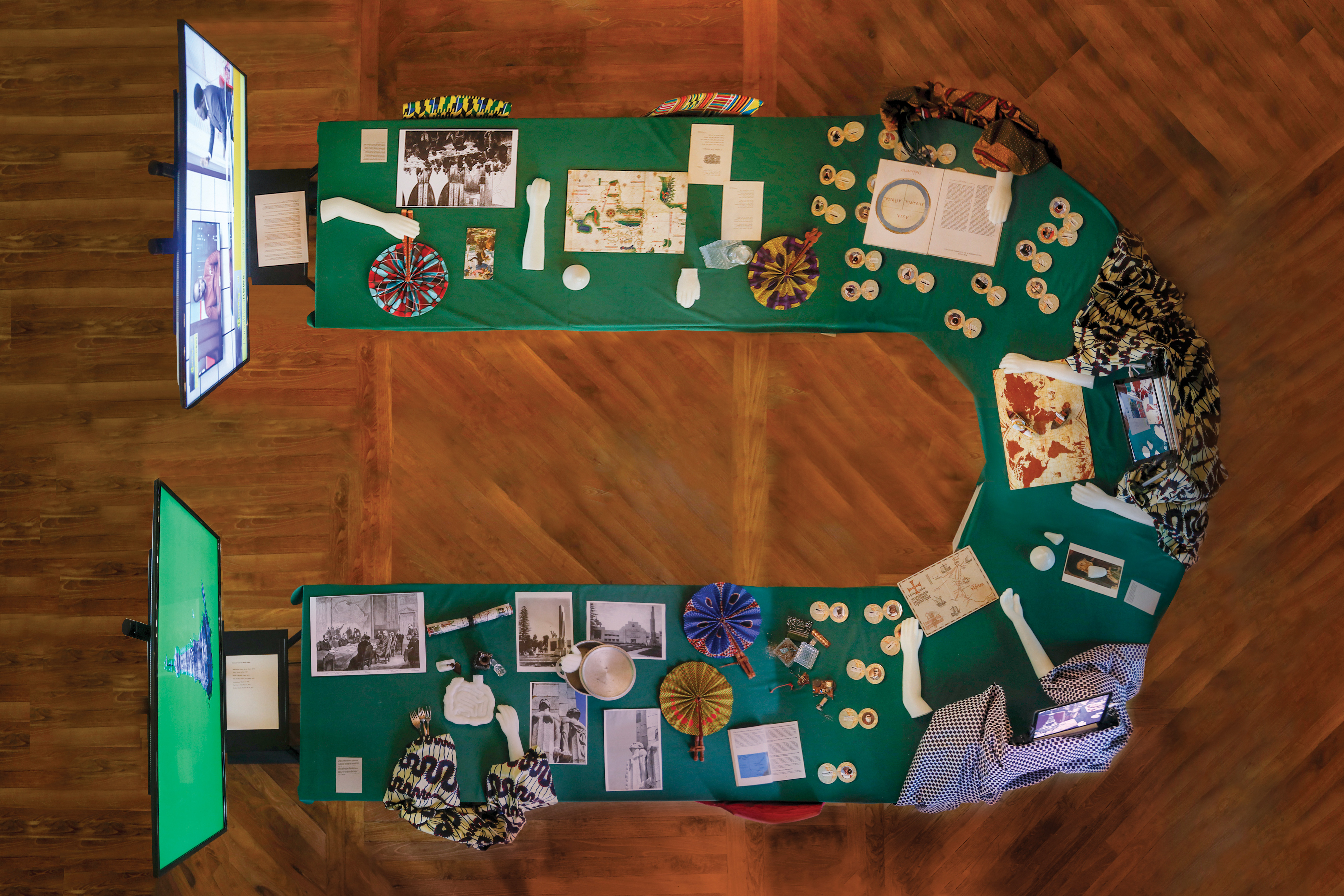 Graphic Design: Joana Pestana & Max Ryan
Exhibition Design: Rui Canela